May 27, 2022
The Global Recruiting Company, Plus W, Opened Japan Center at Pakistan National University of Sciences & Technology
To create an environment for helping Pakistani IT talents to contribute in Japan and to turn the Center into a communication hub with students
A global recruiter and domestic parallel-job supporter, Plus W, Inc. (Headquarters: Shibuya-ku, Tokyo, President: Wakako Sakurai), would like to announce that we have opened the Japan Center at the Pakistan National University of Sciences and Technology on Monday, May 23, 2022. To celebrate the day, an opening ceremony was held linking Pakistan and Japan online. In the presence of ambassadors from both countries, we expressed our willingness to create job opportunities for Pakistani advanced IT engineers by designing a platform and setting up a community.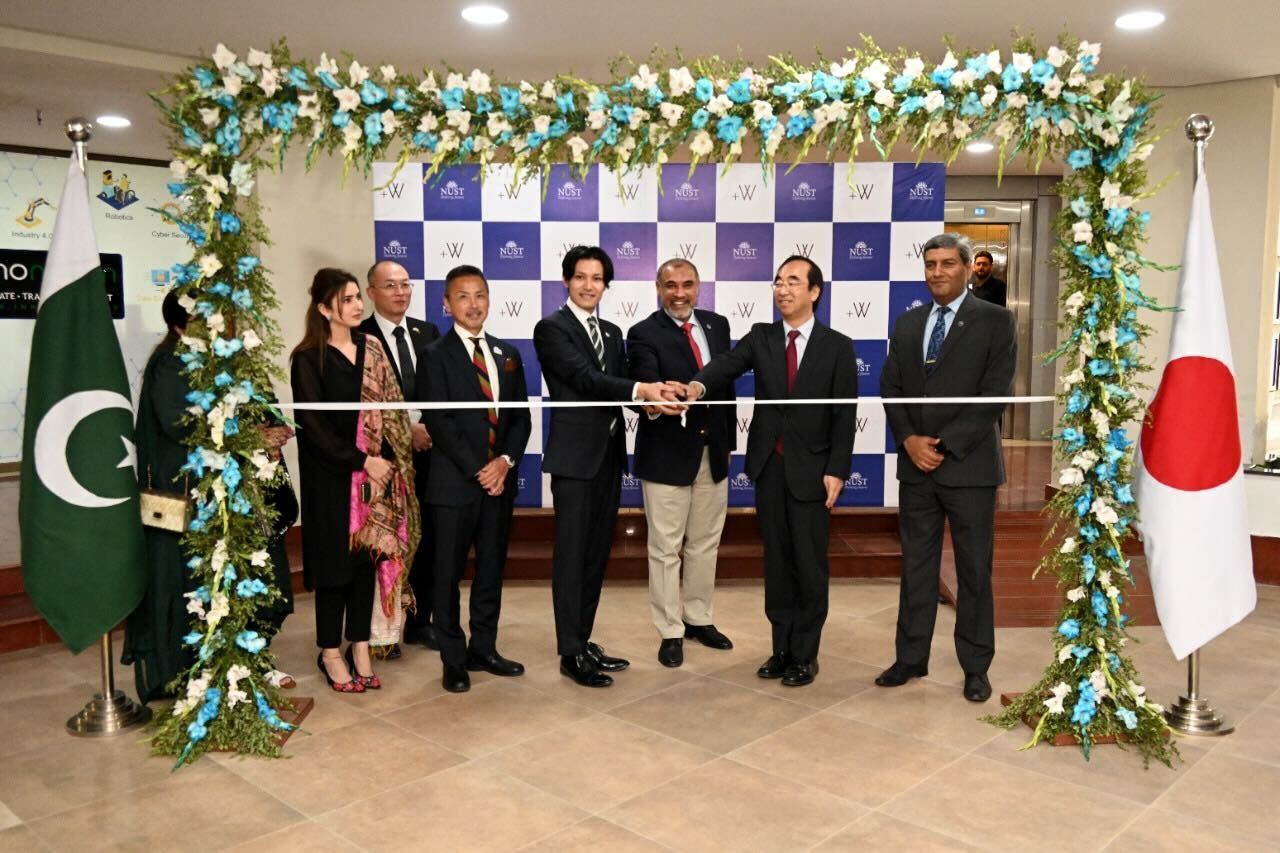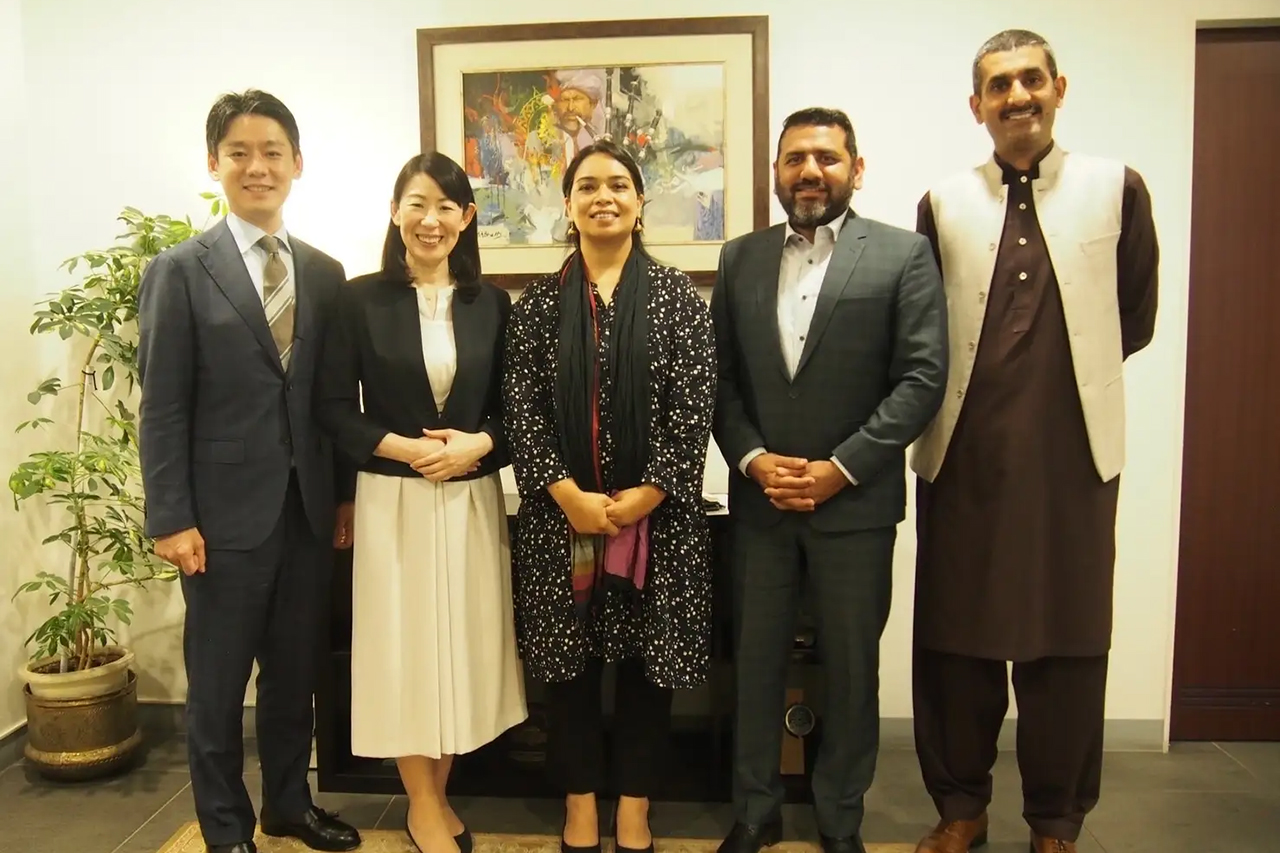 The Japan Center is opened at last to link Japan and Pakistan
This past March, Plus W signed a memorandum of agreement with Pakistan's National University of Sciences & Technology (NUST) who produces many outstanding IT workers. We aim to introduce these excellent IT workers to Japanese corporations to help resolve engineer shortage in Japan. Our first step was to open Japan Center on NUST campus. It is set up in the national Science Technology Park and will begin offering various activities to the NUST students.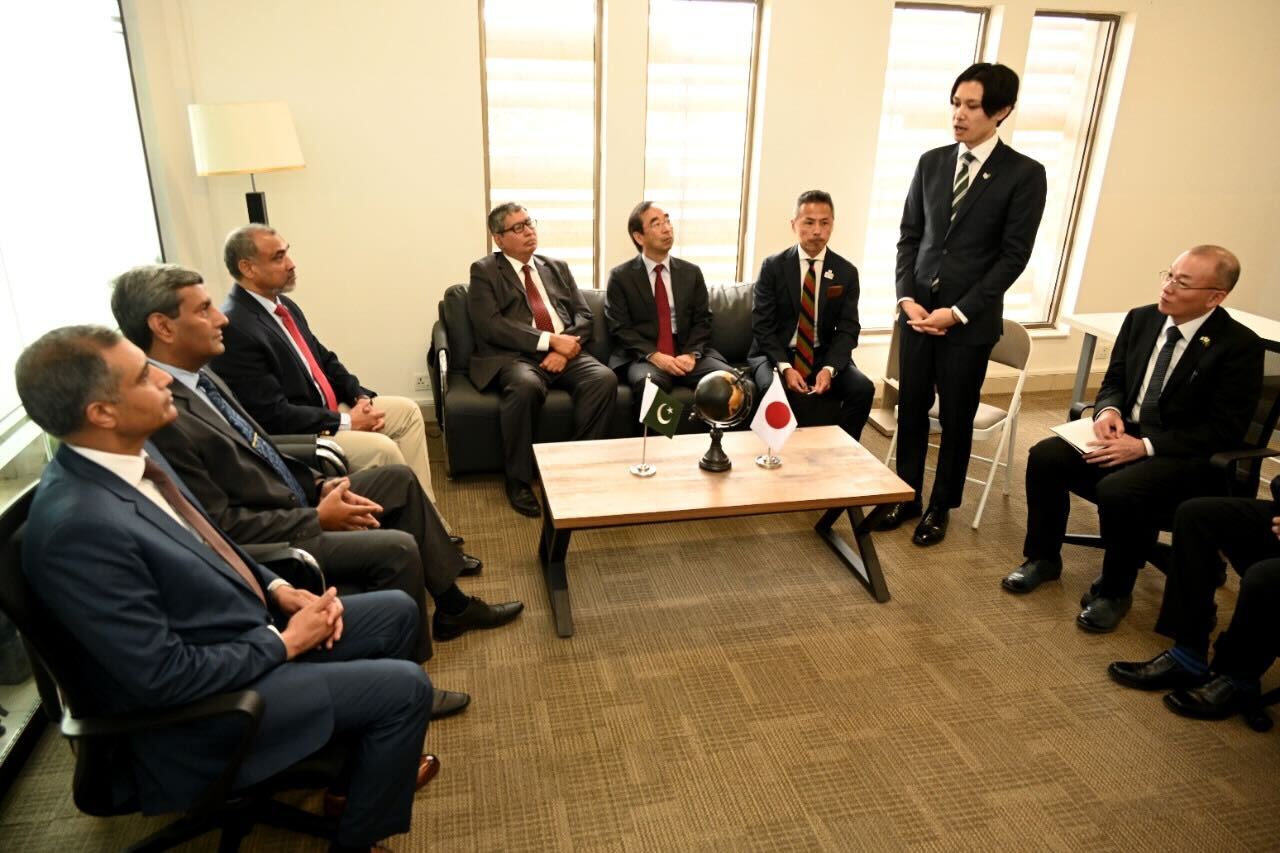 The opening ceremony was conducted online between Pakistan and Japan with ambassadors from both countries and many other guests.
Japan has a serious engineer shortage, and industries are holding a high hope in the human resources from Pakistan, the advanced IT country. Japan Center will offer these opportunities to the students enrolled in NUST:
Workshops
Career support
Various events
Workshops have four themes, each with 10 classes, High tech contents such as AI, data science, IoT along with current Japanese market and business traditions. By sharing Japan's appeals, we work to increase the number of students interested in Japan.
These workshops are selected by AOTS in the Ministry of Economy, Trade and Industry as Endowment Seminar Enterprise. Plus W is currently focusing on not only domestic human resources, but also overseas recruiting. Through the workshops, we will train and hire work-ready human resources as well as strengthen our organization.
We will support job hunting for students who wish employment in Japan. Plus W will offer not only Japanese business' hiring information, but also help with resume-writing and interviewing effectively. Japanese language lesson and information on Japanese culture and lifestyle are also offered to build a comprehensive support system.
Along with these efforts, we are planning a hackathon in August and a job fair in October. Plus W will collaborate with Japanese corporations and educational institutions on researches, and link industries and academia. Our hope is to contribute to solving social problems.
Administrative Members of Japan Center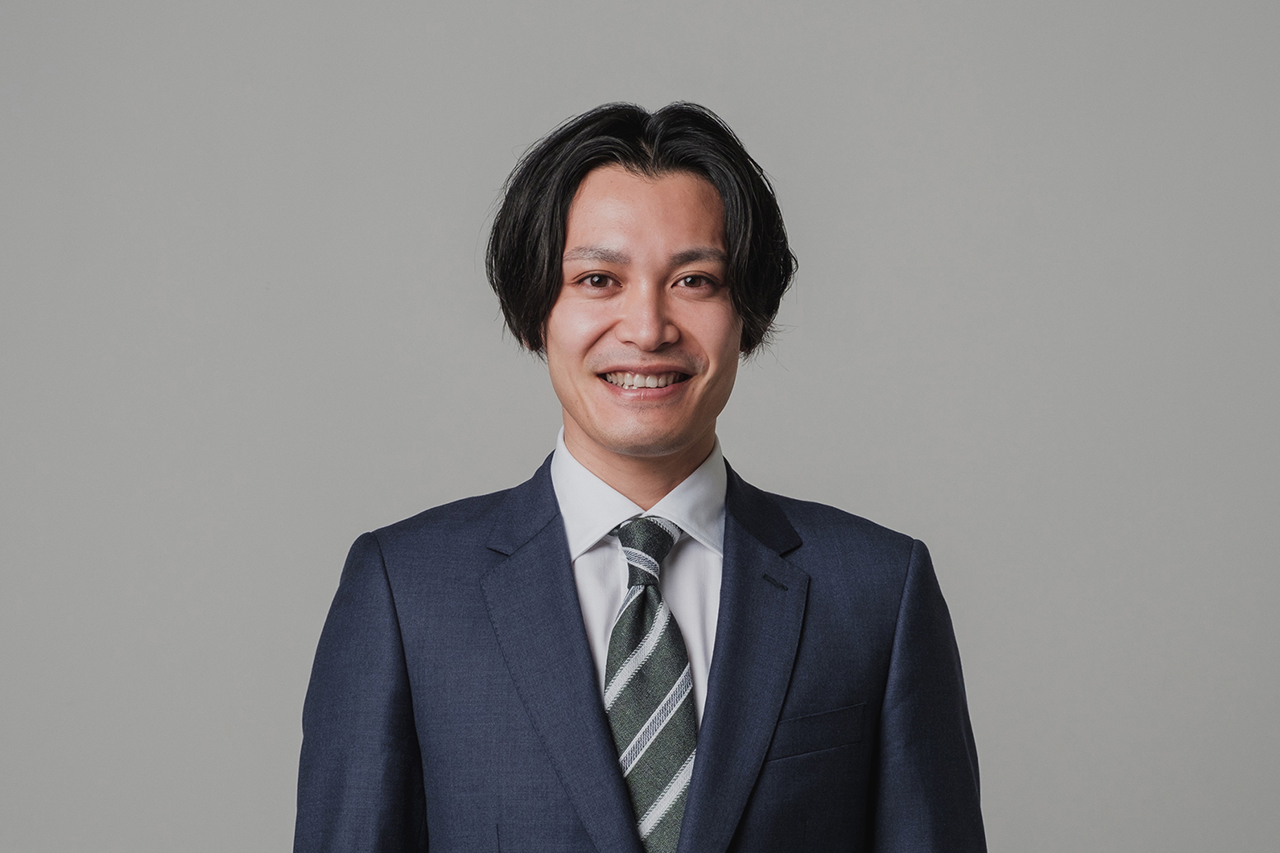 Head of Japan Centre
Kango Hayashi
Joined Plus W in January 2022. Utilizing his past experiences, he led our domestic and international recruiting enterprise. He will move to Pakistan in April to get ready for the establishment of Japan Center in May, after which he will be the director of the Center in charge of linking Japanese corporations and Pakistani students to ease the IT worker shortage in Japan.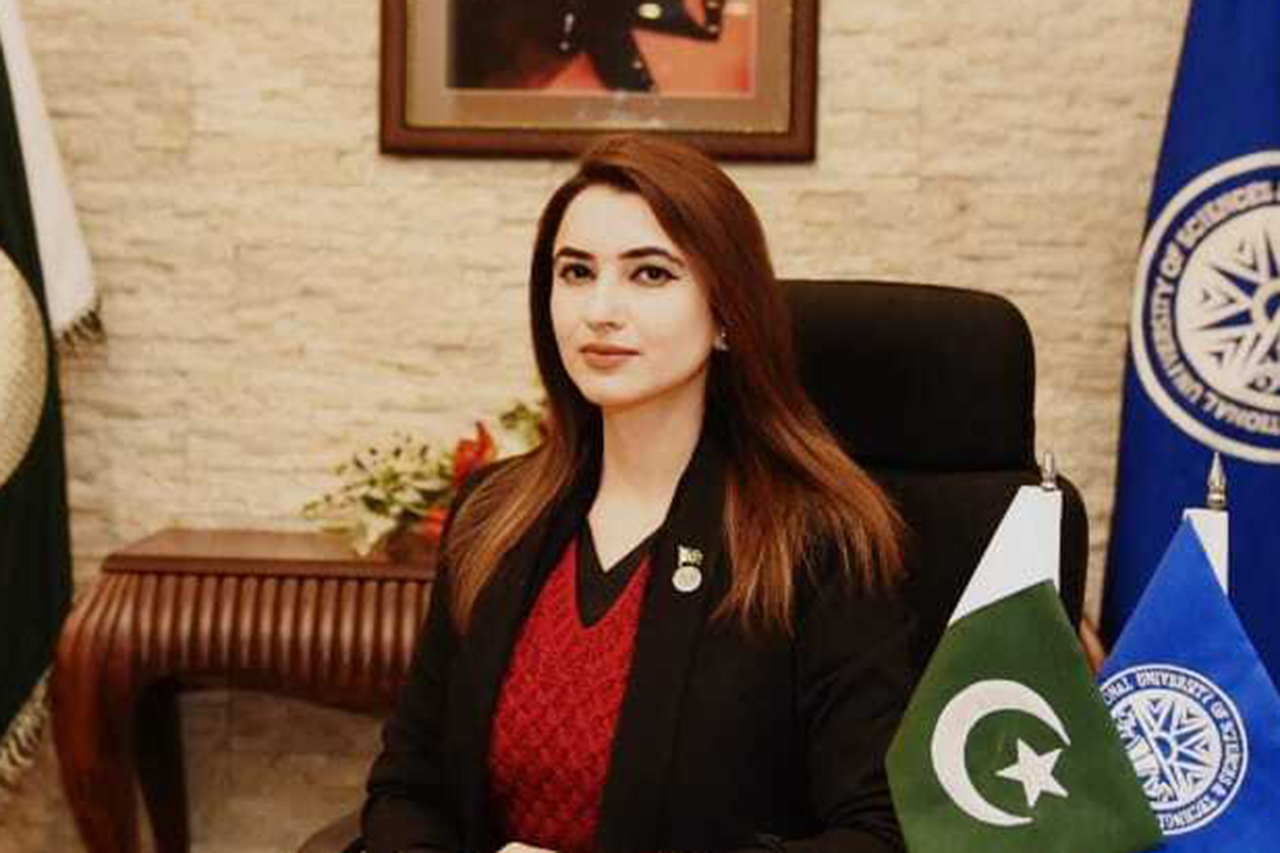 Vice Head of Japan Centre
Arooba Gillani
With over 12 years of rich experience in recruiting field, she has been leading the NUST's recruiting office for 7 years. Upon opening of Japan Center, she will serve as the assistant director to support Plus W in hiring Pakistani talents for Japan's labor market. Arooba will also serve at the front desk for Japanese corporations and outside partners as the NUST's representative.
Chief Consultant
Hafiz Muhammad Umair Munir
After graduation from NUST as a top student with masters in mechanical engineering, he studied in the graduate school of Tokai University, Japan, then worked as an engineer in a Japanese corporation. He will return to Pakistan in April to prepare to set up the Center at his alma mater, NUST. After the opening of Japan Center, he will be supporting Pakistani workers as a chief consultant.
Pakistan Japan Centre for Mutual Cooperation
Established: May 2022
Director of the Centre: Kango Hayashi
Address: Pakistan National University of Sciences & Technology, National Science and Technology Park(NSTP)3rd floor, Khyber Rd, H-12, Islamabad, Islamabad Capital Territory 46000 Pakistan
Facebook Page: https://www.facebook.com/PakJapanCentre/
National University of Sciences & Technology(NUST)
https://nust.edu.pk/
Name: National University of Sciences and Technology
President: Engr Javed Mahmood Bukhari
Location: Sector H-12, Islamabad, Pakistan